At Burnaby Family Dental, located next to Metrotown mall, we are a family practice in every sense of the word. The father/daughter/son-in-law team of Dr. Peter Skolaude, Dr. Anne-Marie Skolaude and Dr. Mike O'Brien are proud to offer dental services for patients of all ages.  As part of the Burnaby community for over 40 years, Burnaby Family Dental has been privileged to have families with four generations as patients.
Meet Our Team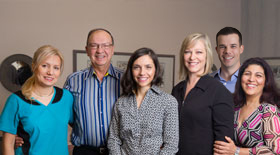 On behalf of Burnaby Family Dental, we welcome you to our practice and look forward to helping you and your family preserve a lifetime of healthy teeth and bright smiles! Take a minute to meet our team of dental professionals.
Our Patient Promise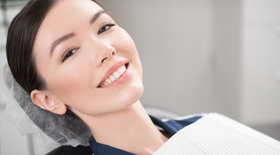 We are proud to offer comprehensive family dental care to patients of all ages. From oral examinations to professional cleanings and restorations, we provide an extensive range of options that are ideal for maintaining and improving the oral health of your family.
While many things have changed, one thing has remained the same: our office's commitment to your safety.
Infection control has always been a top priority for our practice, we follow infection recommendations made by the Canadian Dental Association (CDA), the College of Dental Surgeons of BC (CDSBC), the BC Centre Control (BCCDC) and WorkSafe BC.
We're so excited to launch our new Burnaby Family Dental blog! Stay tuned for articles about our amazing team of dentists, our fantastic support staff, and the type of dental information you want to know before booking an appointment with us!…