Welcome to Burnaby Family Dental
---
Burnaby Family Dental is located near the Vancouver-Burnaby border and is a family practice in every sense of the word. The husband/wife team of Dr. Mike O'Brien and Dr. Anne-Marie Skolaude have carried on the legacy of Dr. Peter Skolaude's practice which started in Burnaby over 50 years ago. We are very proud and privileged to care for families with four generations in our practice.
Conveniently located beside Burnaby Hospital, Burnaby Family Dental is on the corner of Smith and Sunset street.  We are situated near the major roads of Boundary and Canada Way where Vancouver meets Burnaby. The team of Dr. Mike O'Brien and Dr. Anne-Marie Skolaude proudly offer a wide array of dental treatments for patients of all ages. We are gladly accepting new patients and we also have evening and weekend appointments available.
Meet Our Team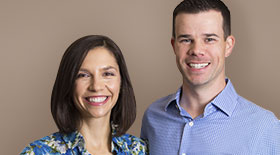 On behalf of Burnaby Family Dental, we welcome you to our practice and look forward to helping you and your family preserve a lifetime of healthy teeth and bright smiles! Take a minute to meet our team of dental professionals.
Our Patient Promise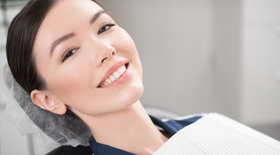 We are proud to offer comprehensive family dental care to patients of all ages. From oral examinations to professional cleanings and restorations, we provide an extensive range of options that are ideal for maintaining and improving the oral health of your family.