Our Practice
---
At Burnaby Family Dental, our highly respected team of dentists are committed to providing our patients with compassionate and professional dental care of the highest standards. In our comfortable and relaxed environment we will help you achieve and maintain a smile that you can be proud of.
Located beside Burnaby Hospital, Burnaby Family Dental is centrally located in the Greater Vancouver area and is easily accessible by all surrounding communities.
On behalf of Burnaby Family Dental, we welcome you to our practice and look forward to helping you and your family preserve a lifetime of healthy teeth and bright smiles! Take a minute to meet our team of dental professionals.
Our Team
---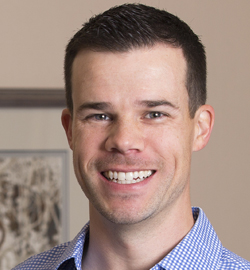 Dr. Mike O'Brien, General Dentist
After growing up and graduating high school in North Vancouver, Dr. O'Brien moved to Victoria where he obtained a Bachelor of Science in Kinesiology with distinction. Following his undergrad degree, Dr. O'Brien returned home as he was accepted into the UBC Dentistry program. 
Since graduating in 2010 from UBC, he has worked as a dentist in Gibsons, Burnaby and Fort St. John.  In addition to the tremendous clinical experience he gained over that time, Dr. O'Brien also accumulated over 1000 hours of continuing education to further expand his dental skill set.  Most notably, he has focused his training in the areas of dental implants, oral sedation, invisalign (clear braces) and comprehensive bite rehabilitation.
Dr. O'Brien's most recent accomplishment is the completion of part I of the American Academy of Implant Dentistry's (AAID) Associate Fellow Exam. Dr. O'Brien qualified to take the exam after completing the comprehensive 300 hour hands-on AAID Vancouver MaxiCourse.
Always striving to improve and lead by example, Dr. O'Brien is currently the president and co-founder of the DSC Study Club (a dedicated group for dental continuing education) as well as the president of the ODISC Implant Study Club. His leadership was also demonstrated at UBC, having been the class president in his graduating year and the first UBC dental student to place an implant!
Throughout his scholastic career at UBC Dr. O'Brien has been acknowledged for his hard work in many disciplines (i.e. Leadership and Community service) with a dental missionary trip to Brazil being one of the highlights. In addition, while attending UVic he was named an Academic All-Canadian Varsity Athlete while a member of the UVic golf team.
Aside from dentistry, Dr. O'Brien's other passion is sports. He loves playing and watching most sports as well as doing anything active in and around our beautiful city with his wife (Dr. Anne-Marie) and their two kids.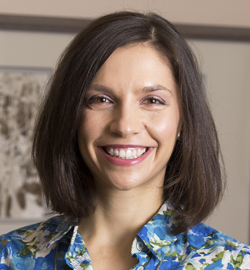 Dr. Anne-Marie Skolaude,            General Dentist
After completing both her Bachelor of Science degree and her Doctorate of Dental Medicine degree at the University of British Columbia, Dr. Anne-Marie joined her father, Dr. Peter Skolaude, at Burnaby Family Dental in 2011.
Upon finishing school, Dr. Anne-Marie has continued to educate herself in all areas of dentistry with lectures and study clubs. Her advanced training has been in the areas of: Orthodontics (Traditional braces), Invisalign (Clear braces), Dental Implants, Endodontics (Root canal therapy), and General dentistry. She is also a member of the Greater Vancouver Study Club, North Shore Study Club and an Implant Study Club.
Dr. Anne-Marie's focus is to ensure her patients are relaxed and comfortable during their dental visits. She strives to provide high quality dental care with a personal touch. Dr. Anne-Marie loves getting to know all her patients and she has fun taking care of the children in the practice.
When Dr. Anne-Marie is not at work she can be found outside enjoying the beautiful city. A nature-enthusiast at heart, Dr. Anne-Marie spends her spare time biking, running, hiking, kayaking... pretty much anything outdoorsy! However, when she can keep herself inside she will allow her creative side to come out by painting, making a dress or creating a hand-made gift for friends.